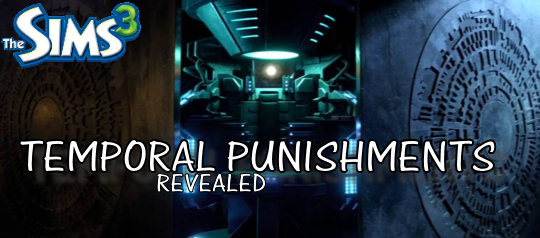 Obviously bug fixes to previous objects released as they popup will be coming, but next up Wave 4. Alot of this is already done, but certainly not being released for awhile. Still lots of stuff to do.
A couple FAQ about these items.
Triggering the cracks will be manual.
There will be a reward for completing the cracks event.
There will be a nasty consequence if you fail.
No decision if BIG BANG TWO will be included or not. Yes its possible, but could create some nasty coding issues.
Punishment will be limited to Current Family, to avoid entire world destruction..However may add ability to destroy world for those who want to lol
Shada is meant to be a separate lot from active game.
SimHenge is meant to be PLACED on a seperate lot.
Pandorica will function similar in nature to CryoStasis. But offer temporal protection.
NO ETA
LIKELY RELEASE BEFORE GENERATIONS