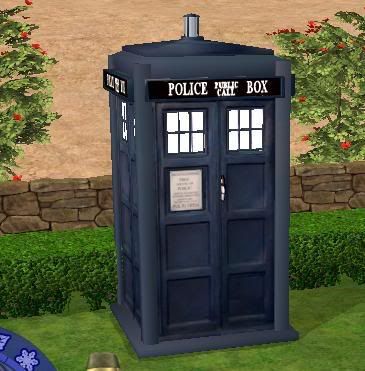 MY TARDIS IS NEXT UP FOR UPDATING
*****Just ABout Finished Model and Texture...Quick Preview Above********
Keep your eyes on the Next release section for updates and featues. I will be updating it all week as I go. I do not know how long of a process this will be, but I hope for not to take too long, as I am looking forward to all new stuff. What for Exmaple?

Well there is of course the Dalek mod coming, its pretty cool. New Earth 10,000 disease chamber. Wich will have some interesting benefits/consequences. Not to mention my cyber conversion unit.

And i was thinking of releasing a Tardis Console and Interior set...but i'm sure there is no one that would want that?..is there?

**Just a quick update on preview image.